About Sharplink Software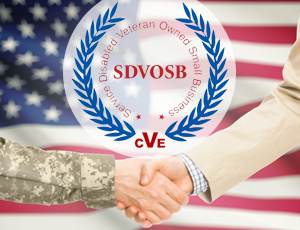 SHARPLINK Software is a veteran-owned, Service-Disabled Veteran-Owned Small Business (SDVOSB)-certified company specializing in IT solutions for companies of all sizes. Service Disabled Veterans, by definition, are those disabled in military service to our nation. Our management team, led by a Service Disabled Veteran and industry professionals, have successfully harnessed a similar level of commitment in servicing our clients. SHARPLINK is committed to core principles of integrity, client focus and innovation and we maintain these principles in the service of your company. Our highly skilled, professional staff, strategic partnerships, and well-established solution methodologies enhance our ability to serve our clients in the most cost-efficient way possible.
It is our mission to offer affordable pricing while bringing the latest innovations in technology to your business. We take pride in our unique ability to understand your objectives, and carry them to fruition. SHARPLINK uses the depth and breadth of our expansive range of capabilities and quality IT solutions to deliver one-stop, end-to-end solutions that are precision-tailored to meet your needs.